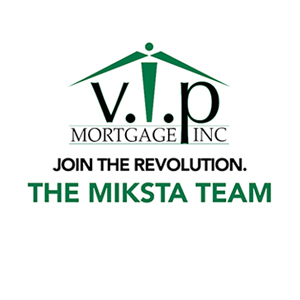 The Miksta Team
The Miksta Team at VIP Mortgage views it more as a part of our clients' overall financial picture and believe it is important to monitor and adjust occasionally based on lifestyle changes or other specific needs. We won't leave once the loan closes. Instead, The Miksta Team will, at a minimum, conduct an annual review after the loan has closed, always looking for an opportunity to increase savings or help with additional real estate transactions. This is part of VIP's commitment to building relationships for life!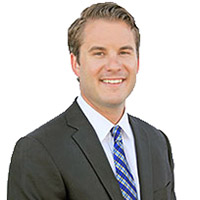 Steve Miksta
Senior VP of Sales Development
Having worked in the mortgage industry for nearly a decade, there are still many things that continue to surprise me about the challenges we face in originating mortgage loans. Unfortunately, one of those challenges is the lack of resources to educate consumers on the loan process, what it entails, what they can do to make the process easier on them, and assistance on finding the best loan that meets their specific needs.
The Miksta Team has partnered with V.I.P to ensure these resources are made available to our clients and that someone is always available to answer the phone and provide the necessary education to our clients. Both V.I.P. and my team believe that the customer always comes first and we are here to ensure that the loan program they select and the loan process they experience is second to none.
Growing up in northern Illinois, I moved to Arizona after graduating from the University of Illinois in Champaign with a degree in Management Information Systems and Finance. My background in both numbers and technology has allowed me to develop a system to streamline the mortgage process and provide enhanced communication throughout the transaction, for both clients and partners alike.
I have developed a unique tracking system, which has elevated the production of The Miksta Team from $12 million in 2008 to $52 million in 2012. My team also ranked nationally in the top one percent for all loan originators in the country in 2012, according to the reputable Scotsman Guide.
Our team's primary focus is the customer and we do everything we can to streamline the loan process, always looking for the next task we can improve. Our relationship does not end with the close of the transaction either. We are committed to having clients for life and at a minimum we will conduct an annual review each year after their loan has closed, always looking for an opportunity to save more money for our clients.
Pursuing our passion for education, we have supported The Khan Academy on an annual basis and look to continue to raise awareness to its cause and how it will impact the future of education. Starting in 2014, The Miksta Team is also starting an annual scholarship fund that will support a child who has shown a strong passion for learning. You can learn more about his here.
I am very competitive by nature, so outside of work, I thoroughly enjoy sports, both playing and watching them. I play basketball regularly and am a Crossfit fanatic. I love traveling as well, and have purposely become licensed in California, Illinois, Colorado and Arizona so I can work and play simultaneously. I am also a part of the Phoenix 20/30 Club, a philanthropic group that focuses on raising money for underprivileged children in the Phoenix area.
I look forward to working with my clients in the years ahead to ensure that their mortgage is in good hands and to continue to support more organizations geared towards improving education around the world.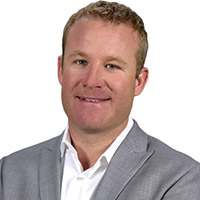 Jeff Miksta
Business Development & Mortgage Banker
I grew up in Libertyville, Illinois and received my bachelor's in Business Administration from the University of Illinois Champaign-Urbana. After graduating, I moved to the windy city where I lived for over 10 years. I worked as a market maker on the trading floor of the Chicago Board of Options and Chicago Mercantile Exchange before branching out on my own and trading my own accounts for nearly 10 years.
I have spent my career earning success through hard work, discipline and good decision making. Three years ago, I moved out West and am now applying those values and discipline to my role here at V.I.P. Mortgage, Inc. The focus of our mortgage practice begins and ends with the end client. The Miksta Team provides outstanding customer service, ensuring the homeowner is well assisted and properly placed in the most strategic loan that is aligned with their financial future. In applying my background and knowledge gained from nearly 15 years within the investment world, we are able to further enhance mortgage planning to incorporate all aspects of an individual's lifestyle.
I am a member of Desert Forest Golf Club where I am on the admissions committee to help recruit younger working professionals around the Valley. In my free time, I love to golf, ski and travel, but mostly enjoy spending time with my wife Amie and our daughter, Ayla.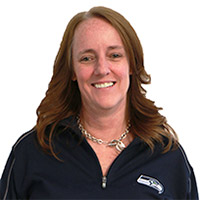 Renee Miller
Production Manager
I was born in Youngstown, Ohio and grew up in Battleground, Washington, where I lived for 22 years before moving to Arizona. I attended Washington State University and received my bachelors in Political Science/Pre-Law with a minor in Criminal Justice. During college, I worked part time for a criminal lawyer and as a legal aid before deciding to go into the mortgage industry.
I have been in the mortgage business for nearly 20 years and have extensive knowledge in various areas including processing, document prep, funding, training and origination. I have been originating loans for two years and enjoy working directly with the customers. My motto is to go above and beyond with each of my customers. I want them to feel like they are my one and only customer and to make their experience as fast and enjoyable as possible. My goal – to create lifelong customers that will return and also refer us to others based on the great experience they had with V.I.P. Mortgage.
I have two grown sons – 22 and 24 – and love hanging out with them whenever I have free time. We enjoy playing games, putting puzzles together, seeing movies, eating out or just hanging at home for movie night.
Sean Price
Team Loan Officer
At V.I.P., I have found many of the same traits that made me a successful entrepreneur. V.I.P. is filled with team oriented people that excel at determining and meeting clients' needs, all the while fostering a feeling of trust and family. There really is a sense that V.I.P cares about each and every client, and I am incredibly excited to be a part of the team.
I am also a dedicated family man. I met my beautiful wife Jodi in 2000 and she has been by my side ever since! Jodi has worked with me in each of my previous entrepreneurial endeavors and she continues to head up Lucky Threads. In 2005, Jodi & I got married and have since added two beautiful daughters, Reese & Teagan. Together, we love to go swimming, bike riding and hiking on South Mountain's numerous trails. I'm also an avid runner and enjoy running between 25-30 miles a week. Anyone who knows me will tell you I'm a huge fan of Arizona sports, especially the Cardinals, Suns, Diamondbacks and ASU Sun Devils!
We have built a strong reputation as an outstanding mortgage firm, serving the lending needs of real estate professionals, builders and individual homebuyers throughout the state.
VIP is a full-service mortgage banker and broker with an experienced staff offering expertise in every area of mortgage lending… from purchase to refinance to construction lending. We have access to a full range of mortgage sources and all of our lending specialists are dedicated to finding the right loan – with the best rates, terms, and costs-to meet your unique needs. But that's just the beginning of our service. Throughout the lending process, we provide regular loan updates and progress reports so you always know the status of your loan. At VIP, people are truly our priority!